Why will you love the iCC – Neutral Card?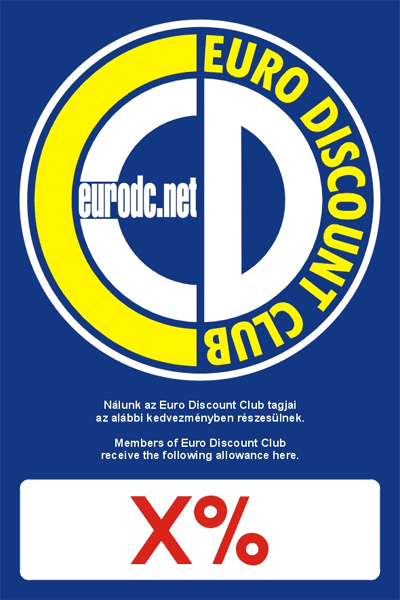 The accepting locations transform make the shopping pleasant for you by providing discounts, when you show them your Card. The average amount of the discounts is 11.4%. The displayed EDC logo and the online list will help you to recognize and use the Card accepting locations.
More than 1000 accepting locations are waiting for your visit!
The plastic Card is of premium quality and exclusive in appearance.
Owning this Card will make you feel special. You will belong to a dynamic and developing Green Community that will surely contribute to the increase of your self-esteem.
iCC – Neutral Card

=

Sustainability, environmental protection
+ advantages for the customers
+ advantages for the dealers

 The Card is an opportunity to realize active income; you will be able to get supplementary income by the means of recommendation.
You will have a passive source of income, if you invite discount providers, and you take care of your customers. As an acknowledgement of your activities, you can receive a certain % of the accepting location's Card turnover.
That is not all! You will receive passive income after the turnover of the Cards sold by you, if the accepting location pays marketing contribution to the operator of the Card system, the EDC.
What is included in the iCC – CO2 neutral discount card?
iCC –CLASSIC discount logo plastic Card: personalized with your name written in white – CLASSIC/white
Discount on purchases, instant savings at over 1000 partners
By ordering a card, you are raising Environmental consciousness through supporting Green Projects
1 Card = 1 Carbon Credit = neutralization of 1 ton of CO2 from the atmosphere
The card can be gifted
Exclusive
Personalized
You can realize additional revenue by recommending it
Available: for individuals and companies
Amount of financial support: 60 €

iCC offers you the world's first carbon-neutralized discount card, which provides you numerous advantages. Through supporting Green Projects you help to protect our environment against Global Warming. You will receive an iCC Neutral Card as a gift for your support.
Choose the iCC Neutral Card, support the environment, enjoy the benefits!